Multi-Country Asia / Australia Data SIM Card (8 / 10 Days)
Multi-Country Asia / Australia Data SIM Card (8 / 10 Days)
8/10 Days Validity
Unlimited Data (6GB Fair Use Policy)
No Call/SMS Allowance
No Registration Needed
SIM Card will only function in the covered countries stated in the description below.
SIMCARD.SG does not take responsibility if you do not check the coverage list and assume the country you are going to is covered.
Plan Details
| | |
| --- | --- |
| Validity: | 8 / 10 Days |
| Network: | 4G LTE / 3G / 2G |
| Data: | Unlimited Data* (First 6GB High Speed) |
| Calls: | Not Included / Permitted |
| SMS: | Not Included / Permitted |
* Fair Use Policy applies for Unlimited Data.
Data Speed will be throttled to 128kbps after 6GB usage.
SIM Card operates on different telecom providers in different countries.
8 / 10 Day Validity starts from the day SIM Card is plugged in.
Day and Data allowance is shared between all countries. It is ONE TIME/SHARED.
Countries Covered in Data Plan
Australia (Operator: Optus)
Cambodia (Operator: Smart / Axiata)
China** (Operator: China Unicom)
Hong Kong (Operator: CSL)
India* (Operator: AirTel)
Indonesia (Operator: Telkomsel)
Japan (Operator: SoftBank)
Laos (Operator: Lao Telecom)
Macau (Operator: CTM)
Malaysia (Operator: Maxis)
Myanmar (Operator: Ooredoo)
Nepal (Operator: Nepal Telecom)
Philippines (Operator: Globe Telecom)
Qatar (Operator: Ooredoo)
South Korea (Operator: SK Telecom)
Sri Lanka (Operator: Mobitel)
Taiwan (Operator: TW Mobile / 台湾大哥大)
Vietnam
—
* India Coverage excludes the areas of Assam, Arunachal Pradesh, Ladakh (e.g. Diskit, Kargil, Leh),  Manipur, Meghalaya, Mizoram, Nagaland, Tripura, Jammu and Kashmir (e.g. Gulmarg, Katra, Plan Bandipora, Srinagar).
** Usage in China includes VPN to bypass Great Firewall (Facebook, Twitter, GMail, Google Maps Enabled)
Please note that Telco Operators in the respective countries can change anytime.
Information is only provided to our best available knowledge as of 1 January 2020.
Other Details
No Registration Needed
Automatic Activation – Plug in and Use
SIM Card comes in all three sizes (TRI-SIM): Nano, Micro and Standard SIM
Network Speed is up to high speed 4G LTE Service
What's Included / Delivery
SIM Card (Tri-SIM Sized)
Our Homemade Instruction Sheet and Usage Guide
Delivery and Mailing Information can be found on our Collection and Delivery Guide
Related Products
-25%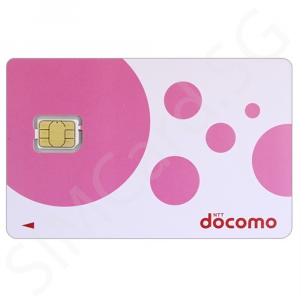 Out Of Stock
Your Cart
Browse Countries