Ultra Mobile (Powered by T-Mobile)
Plan Details
Validity:
30 Days
Network:
4G LTE
Data:
First 5GB 4G LTE Data
Subsequently, Unlimited 2G Data
Calls:
Unlimited Local
SMS:
Unlimited Local and International
This SIM Card covers only continental USA (Lower 48 States ).
There is no coverage in Canada, Mexico or Alaska.
Data Package is first 5GB at Maximum 4G LTE Data Speed and Unlimited at 2G Speed.
Unlimited 2G Speed starts after 5GB High Speed is used up
Your device must support Band 2, Band 4 and Band 12 to use 4G LTE Network on T-Mobile for OPTIMAL TELCO COVERAGE.
Data connectivity will be lesser or completely disabled if your phone does not support all 3 bands.
If your device is made before 2016, it most likely does not support the bands.
Please search for your phone model and compatibility with T-Mobile Network at: https://www.frequencycheck.com/models
—
Package includes Unlimited Calls and SMS within USA, Unlimited International SMS
Unlimited International IDD Calls to selected countries (Singapore included)
Free International Calls from Singapore to your USA Number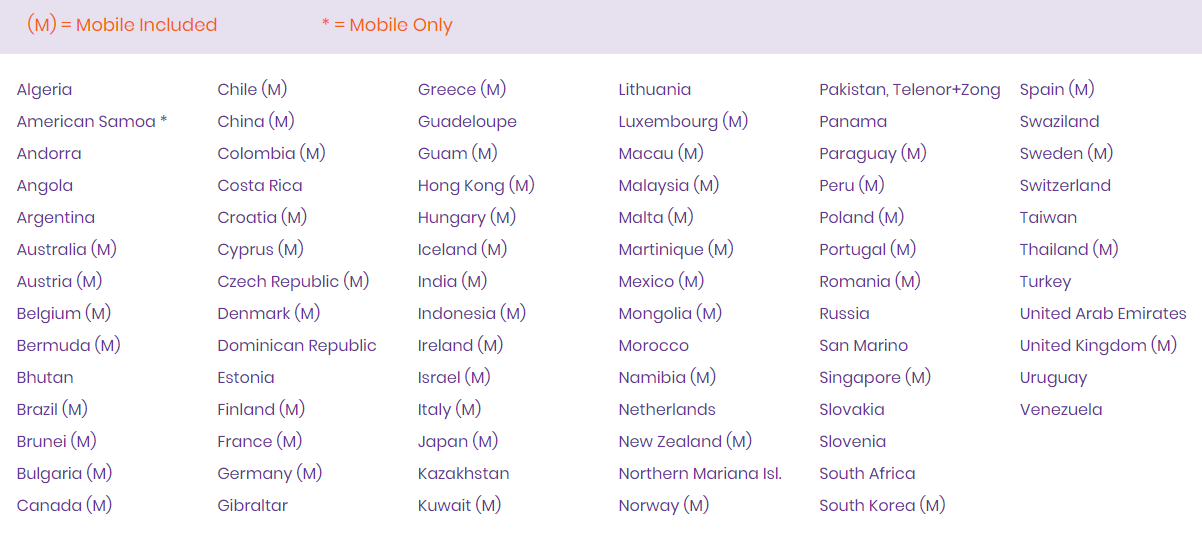 Accurate as of 19 April 2019
Ultra Mobile uses T-Mobile's Network, which covers major cities in the USA and major interstate routes.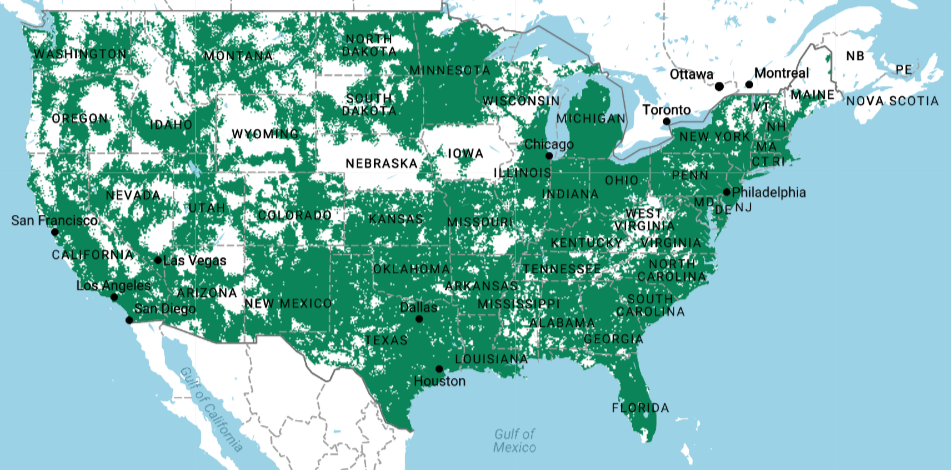 Ultra Mobile Coverage Map (April 2018)
For Latest Coverage: https://www.ultramobile.com/coverage/
Other Details
Registration is required on Telco's Website after purchase
Automatic Activation after registration – Plug in and Use
SIM Card comes in all three sizes (TRI-SIM): Nano, Micro and Standard SIM
30 Days Validity
Network Speed is up to 4G LTE Network on T-Mobile Network Cell Towers
You can extend your 4G LTE data or plan by paying the telco directly.
Please note that any transaction between you and the telco is not SIMCARD.SG's responsibility.
RoboCall / Spam Call Advisory
SIM Card Phone number is randomly assigned when you activate your SIM Card.
We have no control over the phone number you are issued, such as if it is a recycled number or new number.
There is also no way to tell if the number is new or recycled.
You may occasionally receive spam calls from scammers.
Please understand that spam call issue is a known problem in the United States and affects every single carrier or telco.
There is nothing SIMCARD.SG can do about it since it affects every single phone number in the US.
You are encouraged to install call blocker software or to ignore those calls.
Most of the time, the calling will stop after a few days if you ignore those calls.
Click here to read more about the RoboCall problem in the United States
Video by CNBC, produced on 15 November 2019
What's Included / Delivery
SIM Card (Tri-SIM Sized)
Our Homemade Instruction Sheet and Usage Guide
Delivery and Mailing Information can be found on our Collection and Delivery Guide
Your Cart
Browse Countries