VinaPhone Prepaid SIM Card
VinaPhone Prepaid SIM Card
Vinaphone is the second largest telecomunnications operator in Vietnam with 3G services nationwide and 4G services in major cities.
Please note that the SIM Card does not come with any stored value. Reloads are required to purchase data plans or make calls and can be purchased from SIMCARD.SG by clicking here.
Plan Details
Plan Type
Data Allowance
Cost
2GB / Day
2GB at Regular High Speed
Pay Per KB after 2GB Usage
10.000 VND / Day
1.2GB / Month
1.2GB at Regular High Speed
Unlimited at 2G Speed
100.000 VND / Month
Local Calls: 1400 VND / Minute, 350 VND / SMS
Calls to Singapore 4500 / VND Minute
Pay Per Use Data Charges: 75 VND per 50KB Blocks
VinaPhone SIM Card covers the whole of Vietnam
VinaPhone is the second largest telecoms provider in Vietnam – you can expect decent coverage in most areas in Vietnam
Kindly note that we do not sell the SIM Card without top-ups due to validity concerns.
Top-up must be purchased with SIM to ensure that it is valid for use.
SIM Card must be used within 1 month of purchase
Please purchase the reload/top-up amount according to the amount you require.
You are strongly advised to leave 10.000 VND buffer to prevent disruption to data or cell service (i.e. if you need 40k VND, please have at least 50K inside)
Top-up Purchase Guide
Please allow at least 10.000 VND buffer when purchasing topup for data.
If you are going for 3 days, you need at least 3×10000=30.000 VND in the SIM Card. You can topup 50.000 VND and buy a SIM Card.
If you are going for 7 days, you need at least 7×10000=70.000 VND in the SIM Card. It is better to have 80.000 VND inside the SIM Card.
Other Details
No Registration Needed
SMS Activation for Data Plans is required (Instructions are provided)
SIM Card comes in all three sizes (TRI-SIM): Nano, Micro and Standard SIM
Network Speed is capped at 4G LTE Service (where available)
Please note that Vietnam's 4G LTE Network is still new – most places have only 3G Coverage which is better.
Topup or additional reloads can be easily purchased in Vietnam as well
What's Included / Delivery
SIM Card (Tri-SIM Sized)
Our Homemade Instruction Sheet and Usage Guide
Delivery and Mailing Information can be found on our Collection and Delivery Guide
Related Products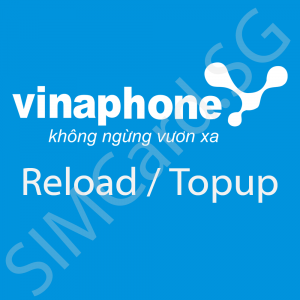 Out Of Stock
Your Cart
Browse Countries